Jodi Arias Murder Trial – Day Twenty-Six
There were so many great moments yesterday where Martinez really shinned.  The gas cans, the 'rope', text messages showing Jodi was the sexual aggressor.  Can't wait to see what today brings!
Also wondering how the heck Nurmi and Willmott will deal with the deep hole their client dug.  Gonna be a tough sell!
Not sure which way I want to see it go…let the jury have the weekend with Juan memories and not give Nurmi time to hone up…or scare the daylights out of him by ending early after lunch today!
Sidebar to start the day.
Court begins at 10:35.
You packed your car getting ready to leave around 2?  That sounds correct.
What time was it when you put your luggage in the car?  After we were done having sex.
After 2pm you went down to the office?  Yes.
Jodi doesn't remember if Travis walked her out to the car with her luggage and can't nail the time.
Martinez has the transcript.
You had sex?  Yes.
Then Mr. Alexander went to take a shower?
Now playing interview with Flores.
Jodi tells Flores Travis had been cleaning his house and she was sitting on the couch.
He went to shower and Jodi asked to take pictures and at first Travis said no, he finally gave in.
It took a lot for you to convince him?  Yes, that was before June 4.
Jodi insists she was talking about another date.
You indicated that Travis was shaving before the shower?  That was another time.
Martinez shows the photo of Travis in the shower and he is clean -shaven.
Jodi is still insisting she didn't see Travis shave that day.
Jodi is squirrellier today more than ever!
Martinez has played the tape at least 4 times and Arias' is still denying!
Mr. Alexander had a new camera and you weren't familiar with it were you?  Correct.
Jodi MAY have deleted sex photos, but she can't be sure it wasn't him.
Argument about her constantly saying, I believe.  She's pulling more of her verbal gymnastics.
She believes it was him who deleted the sex pix, but she's not sure.
Shower photos…
By the time you took those, you had never deleted a picture?
She doesn't agree and says she deleted shower photos.
We're back to having a big fracas about who deleted the pictures and her back and forth answers.
Next pix she took was when he was in the shower.  Prior to that, she believes she never deleted anything from the shower but she believed she had deleted some.
Martinez gets it down to sex photos vs. shower pix.  She didn't delete any photos, but now she's not entirely sure.
Over and over about deleting…ackkkkk!
She can't tell him who or when she first deleted anything from his camera.
She finally answers after they were taken.
Martinez asks if she is familiar with how to delete photos from the new camera.
He shows Travis seated, the body shot.
Arias says it's an inadvertent photograph.
What was the camera doing?  She has no idea.  They were looking at the photos.
This was the last photo before the ceiling picture.  Martinez wants to know what happened with the camera that caused this picture to be taken.  She answers that her finger hit the shutter.
Asks when she deleted, after he deleted sex photos and she began shower pictures?  She can't say whether she or Travis did.
Martinez points out its in focus, but the next one isn't.  How can it be inadvertent, how can it be accidental?  She says because all the photos were supposed to be waist-up shots.
She was holding the camera to the best of her ability.
She wouldn't take a shot of "that", Travis' butt.  She says, "that's why he deleted it" when asked if Travis got mad at her about it.  No.
Seated picture of Travis face shot.  Martinez asked if she directed him for this picture.  She said he was sitting down and she asked him to look at the camera.
Martinez goes to the pictures of Travis standing in the shower.
Did you tell him to sit down?  No.
There's a bit of discussion that Travis "wanted" pictures taken because he wanted to remember how good he looked in Cancun.
If it took a lot of convincing, why are you saying he wanted the pictures?   He did need convincing and on June 4 he was ready for it because his body was toned.
She never told that to Flores.
He asks her why she has a hard time answering questions when they are in conflict with what you are saying?
Objection…sustained.
Martinez shows a diagram of the bathroom. Includes the closet and bedroom.
Points out where the rope was.
Exhibit 161:  5:31:14 ceiling picture.  Travis is still seated, she says she was kneeling.
Where were you when the ceiling picture was taken?  Immediately in front of the shower door about 4 feet back.
She was kneeling.  She wasn't far from the floor.
Martinez shows the "butt" picture again and she says she was a little more than 2′ away.
Jodi says she dropped the camera and says it fell onto the mat on the floor (which is to the right of the shower).  It came to rest near the bathtub.
When the camera came to rest, Jodi said Travis snapped, got angry, got up, got out of the shower and started swearing at her.
Now says she didn't know his exact position when he was about 2 feet from her.
He gets a mean look in his face as he picked her up.
OMG, Jodi goes off on a tangent, saying she'd seen a similar look in August 20007 when he grabbed her wrist!
Martinez points out something different happens now.  He body slammed her in the same area on the tile, facing south!
She was aware that she was facing south!  She says she wasn't thinking about it when it happened.  Martinez asks her if she lost any memory of that happening.
Jodi says she doesn't know about head injuries!
Martinez asks where the camera is.  She doesn't remember the camera any more.
He's standing over you?  Yes. I rolled to the left, and ran down the hallway.
OMG!  She doesn't remember if he had one or both feet out of the shower!
NOW she says "well yeah" he was out in the shower.  Then she says one foot was maybe in the shower.
Holy crap!
She was terrified!
Travis came for her close enough to body slam her.
Travis is standing close to her in the area, with his feet near her legs, knees.
He wasn't straddling her.  He was by her knees or shins, now.
Remember, all this took place from the middle of the shower area into the tub area.
He was on her right with her feet near the shower. Then, she got the wind knocked out of her and she hit her head.  She has a memory of it.
No kidding folks, this is what's being said.
Jodi says her rib cage hurt, it was painful.  Now, she's not sure how MUCH the wind was knocked out of her.  She said she'd had it happen before, but she could breathe.  "Breathing wasn't going through my mind."
Jodi can't seem to figure out how she felt when Travis supposedly body slammed her.
She says she can't remember having difficulty breathing.  Now, the wind was PARTIALLY knocked out of her.
OMG!
She rolled and ran down the hallway. Even after having her head smacked and the wind knocked out of her.
Travis is naked and angry.  She turns to her left to get up.
You had absolutely no problem getting up?  She doesn't know.
Travis didn't stop you?  She perceived he tried to get on top of her.
She rolled away before that could happen.
She remembers him coming at her while she's on the ground.
Didn't he have to stoop over?  I don't know, I rolled.
Did he stoop over?  She wasn't looking at him at that point.
Could he have been trying to help you and apologize?  She doesn't know how to answer that.
She perceived he was stooping down, to get on top of her.
Basically, she claimed she wanted to get away from the situation.  She didn't know what he was doing after he slammed her.
After rolling, she got up and went down the hallway.  She just rolled to her side and got up running.
Martinez reminds her Travis was in good shape and a wrestler.
After running down the hallway, she turned right and headed for the closet.
Travis couldn't catch you?  Jodi says he didn't.  She didn't look behind her.
He wasn't coming after you? She didn't look behind her.
You get to the closet door before him?  Yes.
She was able to slam the door.
Remember, no lock on the closet door!
Martinez puts up a picture of Travis dead in the shower and Jodi starts to cry.
Did you cry when you shot him?
When you cut his throat?
Jodi has covered her face with the hair and her hands.
Judge Stevens calls for lunch.
Nurmi approaches his sobbing client to comfort her and escort her.  I watched Jodi "crying" but since she had her face totally covered, I couldn't see any tears.  I finally caught a look at her and nope!  No tears visible.
Court resumes 1: 34.
Martinez shows the picture of Travis dead in the shower and says Travis was within a foot of you?  I don't remember.
But, he could have kicked you?  Yes, but I rolled and got up and ran.
This morning you told us you didn't know where he was?   I thought I heard footsteps running after me.
So he is coming after you?  Yes.
Made you scared?  Very.
You ran into the closet and slammed the door?  Yes.
How do you know he was still mad?  Travis never calmed down that fast.
You grabbed the gun?  No, I was planning to run through the other closet door.
He wasn't in the closet with you and you don't know what he's doing?  Correct.
Did you have time to think?  I may have.
Didn't you just say you thought?  Yes, about getting away.  He was trying to get in.
The photo of Travis is in the shower is still up and Jodi won't even look at it, instead has turned to the jury.
You could have continued to run?  Only if I was suicidal.
So, he is in the closet and allows you to get the shelves and grab the gun?  It was split second.
This is a small closet?  Not as small as the cell I live in.
OMG!
Is there a problem with you answering the questions as posed?  I'm answering the best I can.
This closet is 11 and 1/2 feet long?  Yes.
You reach out to get the gun?  Yes.
Closet photo shown.
That's a high shelf where the gun is?  No.
At 5' 6'' you could reach up and grab the gun?  I stood on one shelf.
You did this only with one hand?  Yes.  That's right.
You did this without disturbing any of the shoes or pants?  Right.
This gun is the same one that you told Flores he didn't own?  That's right.
In fact, you called Det. Flores and volunteered that Travis didn't own a gun?  Yes.
In all your text messages, Travis never threatened you?  Ummmm, no.
No emails threatening you?  No.
Juan should start each question with, 'ma'am, yes or no', to try to cut off her verbal diarrhea!
So you grabbed the gun? Yes, he was just opening the door and I turned and ran.
You had 11 1/2 foot head start and you could have run out the other door?  I was trying to deescalate the situation.
She ran from the closet to the center of the bathroom.
You ran away?  I didn't want him to get near me.
She turned and but the floor was slippery.
You had on socks?  Yes.
Martinez shows the photo of her leg and foot behind Travis' body.
You turn around?  Yeah.
Which hand do you have the gun in?  Both.
He's still in the closet?  He's coming out the door.  He's running at me.
He was really close when he was coming at you?  Closer than I wanted him to be near me.
He got closer before you shot him?  It was simultaneous.
So, what happened to Travis tackling her?
You brought the gun with you from Yreka?  No.
The distance from the closet and the bathroom is only 4 feet so how much could he be running?  I don't know.
Nurmi objects to the measurements on the bathroom diagram.  Judge has them approach.
For someone with no memory of the killing…awful lot of detail she has in her head!
Now she shot and he didn't impact her till after she shot!!!!
This kinda blows it for her based on the trajectory of the bullet!
Travis lunged and hit her and knocked the gun out of her hand and they both fell backwards.
Jodi keeps saying his stance was that of a linebacker.
Martinez tells her to stand up and show us how he was charging toward her.  She says she would rather not.
Martinez goads her to stand up and show us.
Nurmi objects and approaches the bench.
Judge sends jury out for 5 minutes.
Judge tells Martinez to proceed.
Nurmi asks to approach again.
Now Judge tells everyone to leave and told cameras to stop recording…damn!
Ahhh, could be a problem if jury sees Jodi has a restraint on her leg?  Maybe that's why she takes the stand before the jury comes in each time.  Also, as a requirement by the Sheriff Arpaio, all murder defendants wear a stun belt!
2:40 MST, jury being brought in.
Martinez has Jodi stand and show how Travis came at her.
What she depicts, again contradicts the forensics bullet trajectory!
Then how is that the shell casing landed in blood?  It didn't land in blood!
According to you this was the first blow?  Yes.
There was no blood?  Not before the shot.
You both fell?  Yes.
Where did he have a gunshot?  I don't know.
After he was shot he was screaming at her but she can't remember any of the words.
He is to your left or right?  I don't remember.  Right hand side I think.  He was grabbing at my clothes.
She says she didn't see any blood.
There was no blood after you shot him?  Not that I remember.
She already said she didn't realize she shot him.
He's still not dead?  No, he was very angry.  He was still pulling at my clothes and trying to gain control over me.
The shot takes him down and begins to create a fog for you?  Yes.
The only physical injury to you is your finger.  Yes.
You seek medical care for your finger?  No.
She has totally blown the defense!
Mr. Alexander was dead after the shot?  Not immediately.
Right, he grabbed the knife while you were stabbing him?  No.
The only injuries you sustained on June 4…your finger and your head?  I didn't say that?
She remembers dropping the knife and screaming.
That's all that you remember?  From that point to that point, yes.
Afternoon recess called.
WoWzer, WoWzer, WoWzer!!!
It was you who killed Travis on June 4?  Right.
Nobody else was there?  Yes.
You said things got foggy after that?  Yes.
What happened to the camera?  Last I saw it, it was in the bathroom.  Don't know if it got kicked around.
She doesn't remember if the roommates were in the house at the time of the murder.
Martinez again shows the photo of Arias dragging Travis'.
As you ran down the hallway, you weren't carrying the camera?  No.
That camera ended up in the washing machine?  Yes.
You put the camera in the washing machine?  Yes.  I think that's what happened.
If you did that, you picked up the camera and put it in the washing machine you knew Mr. Alexander was dead.
That photo was deleted.  Yes.
You deleted that?  Yes, it would seem so.
It takes more than one step to delete it?  Yes.
Martinez shows the huge bloodstain in the end of the hallway.  She agrees.
You had socks on?  Yes.
So these lighter blood patterns are from your socks?  I don't know.
The shooting, where it occurred doesn't explain all the blood in this picture of the sink?  No.
The blood wasn't from you?  No.
She just agreed that the blood in the sink indicates Travis was standing!!!!
The glass found on top of Travis in the shower indicates you got the glass to try and clean up.  I guess.
Martinez shows the bloody watermark in the closet and she acknowledges she created that.
You took your socks off before you walked in the bedroom?  I don't know.
You did leave the house, right?  Yes.
There is no record of you even being in Arizona?  There may have been surveillance.
You filled the car from the 3 gas cans?  I didn't have 3 cans.
You threw the gun away in the desert?  Yes.
If you were in a fog, there would be no need for you to take the gun from the scene?  I wouldn't say that.
If you're in a fog, you don't remember just certain things?  I wouldn't say that.
Well it was your fog, why did you take the gun?  I don't remember.
My jaw has been on the floor all afternoon!
Do you believe you did something wrong to Mr. Alexander?  Yes.
You did get rid of the gun?  Yes.
You removed the gun from the crime scene?  Yes.
You were trying to alter the crime scene?  It would appear so.
Into the stabbing now!
You would acknowledge Mr. Alexander was stabbed?  Yes.
That stabbing happened after the shooting according to you?  Yes.  I don't remember.
The stabs to the back and head show he was turned away from you?  I don't know what you are asking me.
You remember the ME testimony and the final wound was to the throat?  Are you talking about his testimony?  Yes.  I don't agree with the sequence.
You were the one who slit his throat?  Yes.
Jodi has covered her face with her hair and hands again!  Sniffling and grabbing Kleenex again, but no tears, no red or puffy eyes!  Her performance sucks…she has no freakin remorse!
Even in the fog, you called Mr. Burns?  Yes.
Told him you were lost?  Yes.
You also called Mr. McCartney?  Yes.
And you left a message on Travis' phone to make it look like you weren't there?  Yes.
You wanted to throw suspicion off from you?  Yes.
Martinez plays the message she left for Travis…ain't no way she sounds like she's in a fog!!!!
Jodi has fully recovered and gone back to her word games again!
Martinez shows her an email that she sent to Travis on June 6!!!
You didn't want to face the consequences?  Yes.
You trying to reach him in the grave?  No response!
The email was your attempt to stage the scene again?  Yes.
Martinez plays the 48 Hour tape where Jodi says no jury would convict her!
Holy cow!
In the relationship activities, you gave as good as you got!
Juan is stretching this out so Nurmi can't get to her today, nice way to end the weekend for the jury!
Juan has nothing else at 4:30.
Jury released till Monday and a hearing is going to take place now!!
Media wants Feb. 20 chamber hearing minutes released.
Nurmi says the dissemination would interfere with Jodi getting a fair trial in a death penalty setting.
Judge Stephens rules, this trial has been covered by the media, gavel-to-gavel.
The court found the interest of the defendant and witnesses holds sway because of the intense media interest of the case.
Denied!
Well, after what Martinez has done today, he could have just dragged a big ol' wood chipper into court and thrown her in it…would have saved all of us a lot of trouble!
I want to acknowledge my dear friend ritanita.
I had total mayhem happening this morning with all feeds…She stepped into the fray to rescue today's blog and I very much appreciate her efforts.  Thanks ritanita!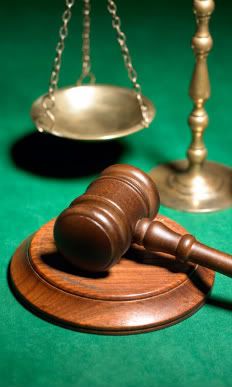 PROTECT VICTIMS…not criminals
Previous Posts
Visitor Comments
All comments are moderated. You may disagree, but please be respectful to all contributors and visitors.
Wild, bizarre, unsubstantiated claims and accusations will not be published - flaming, trolling, racism, degenerate views...you get the idea!
Don't make me open this can of WHOOP ASS!!!
Archives
Categories
Blogroll
To email Calls For Justice
donchais@gmail.com
Disclaimer
All information, opinions, and comments provided on this site are for informational and/or entertainment purposes only and is provided on an as-is basis.

This work is licensed under a Creative Commons Attribution-NonCommercial-NoDerivs 3.0 Unported License.
Authorization for use beyond the scope of this license may be available at https://callsforjustice.wordpress.com/.
Copyright © Calls For Justice. All rights reserved.