Jodi Arias Murder Trial – Day Twenty-Seven
Juan Martinez certainly earned his paycheck last week!  He single-handedly dismantled Arias' defense.  I don't see any possible way for Nurmi to rehabilitate her.  The more he questions her, the more she will repeat lies that Martinez has already disproven!
Court begins at 10:55
Nurmi on redirect…
First thing he does is ask to approach….kill me!
Last week you were asked several questions about taking personal responsibility and blaming everyone else?  Yes.
Were you forced to testify?  No.
I asked you if you killed Travis Alexander?  Yes.
You recall your answer?  Yes.
You told us why you were forced to do that?  He was trying to kill me, so I was defending myself.
Did you make a conscious decision, I want to Kill Travis Alexander?  No, nor did she decide to while there.
Nurmi shows the photo where her finger looks just fine, but Jodi says it's sorta bent.
How tall are you?  5'5 12' or 5'6".
Nurmi has Willmott, 5'3" or 5'4" stand next to her.
Prior to June 4 did you have any injuries to your hands?
Claims she was putting away Margarita glasses and hit her hand on the shelf.
Cut herself and claims she photographed the injuries with her Helio phone.
She identifies the photos from May 31.
Martinez objects to relevance because the injuries are to the right hand.
Nurmi asks to approach…
Photos admitted.
Why did you take these photos?  To send to my friends as like, look what happened.
On the 4th, her left palm print on the wall had her blood mixed with Travis' and it wasn't due to those cuts!
Now she says she broke a water glass on the 4th in the kitchen and cut her right hand again.
Now claims she had other injuries, but they were covered by clothing!
The wonky finger she claims was hurt Jan. 22, 2008 while Travis was kicking her.
After Travis calmed down, he made a splint for her and she thought it was sweet!
donchais passing out the barf bags!                                                    
We saw journal entries in which you praised Travis, do you remember those?  Yes.
Jodi can't answer a simple question without going into some long drawn out answer.  This is not any way, shape or form, rehabilitating her!
Long delay…looks like they can't locate the journal entries and I may have just peed myself a little!  This is too damn funny!
Nice prep work Nurmi!!!  Right on top of your game!
Nurmi now exhibits a text message…big difference from a journal entry!
Long rambling answers and haven't heard her say once, "I don't remember!"
This is the note you left at the memorial service?  Yes.
You weren't the only person that thought Travis was a great guy?  No, I was not.
You wrote that Travis you're beautiful on the inside and out?  Yes.
Did you mean that?  Yes.
Fake crying here.
I am so not paying attention!!!
The world has been blessed because you have been here.  Did you believe that?  I did.
You finish by saying I love you.  Did you still feel that same unconditional love that you felt in 2008?  Yes.
Same love on June 2?  Yes.
June 4?  Yes.
How bout today?  It's still true.
She's going on and on about how Travis put her on a pedestal and made her feel special.
So there were these highs and lows, like when you were on the ground and he was kicking you?
Objection, leading…sustained.
Nurmi's questions are not addressing cross…this is basically his direct all over again!
You said you weren't allowed to be confrontational, what does that mean?  He would verbally snap back.
How did that make you feel?  At first, like a chastised child.
And after, were you afraid?  It became more like that.
Lunch called!
By all accounts of tweets coming from the court, Nurmi has lost the jury.  They are looking around or leaning forward staring at the floor!
Nurmi is to trials what opium is to drug dens!
I realized I am so uninterested and bored, I'm sitting here slack-jawed and drooling…did put down paper towels so not to short out the keyboard!
Against the advice of the Surgeon General, court resumes at 1:38
and ritanita and I have our rusty ice picks at the ready!
Ms. Arias we were talking about the discussion you had with Mr. Alexander making out with another woman?  Yea.
You wanted to "understood" where you stood because he was courting you?   Yes.
What does courting mean?  He paid to help me move to Mesa, he wanted to spend his birthday with me.
Do you remember being asked if Mr. Alexander was a virgin before he met you?  Yes.
Objection…approach…
Long side bar and Nurmi appears to be flipping through pages of transcripts.
Jodi claiming Travis never led her to believe he was a virgin before meeting her.
Jodi claims he had more sexual partners than her!  WTF????
My computer may suffer serious damage today!
Oh!!! Now Travis bragged about studying the female anatomy so she was able to compare to his oral sex to her other sexual encounters!
Anal sex with Bobby Juarez only happened once or twice.
Never had anal sex with Matt McCartney.
With Darryl Brewer, she only remembers one time.
Prior to Mr. Alexander, Mr. Juarez and Mr. Brewer were the only persons you had anal sex with?  Yes.
Did you ask for anal sex?  No, I didn't ask for that.
Sidebar….
Why do I feel that Nurmi and Jodi, both enjoy all the sexual act descriptions???
Per ritanita, This is one big Nurmistake!
Nurmi asks to approach…
Jury sent out for 10-15 minutes.
Nurmi puts a video up (outside jury presence) it is a transcription of the sex tape…it highlights the word RAPE and the whole thing is out of context as normal with Nurmi!  It has stuff none of us have ever heard before.   Is carefully edited and enhanced from the sex tape.
BOGUS, BOGUS, BOGUS and Nurmi should be disbarred!
Judge allows the exhibit, OMG.  It is so contrived!  I'm gob smacked, stunned to disbelief. Left out he'd never "pleasured himself" before, so biased.  She had every intent to destroy Travis in every way she could!
This appears to be a new exhibit!
Jury back at 2:45 MST.
The video gets played, but will not go into the jury room, only the original will.
Martinez is objecting all over the place to Nurmi's questions and Judge Stephens is sustaining.
Nurmi can't get her to say Travis raped her and he's tried all day.  She keeps saying she enjoyed it!
The hearsay and out of context is really too much from Nurmi.
So Arias got nothing out of this other than she felt good she was enabling Travis to be happy and she could please him!
I was really hoping for a Brady violation here, but the tape in its entirety was admitted, just not Nurmi's hack job on it!
Today, Nurmi has proven just what a bottom-feeder he is and all defense attorneys should be outraged for how he has damaged their reputations!
Nurmi brings up Chaitanya Lay and Jodi says Travis wanted to have a threesome with her!
WTF, where is all this shit coming from???
Recess called…
Seriously, never, ever seen anything like this before…Baez was stellar compared to this load of crap.
Martinez should decline, if offered, the opportunity to re-cross and announce in open court…let it speak for itself!
We have a sidebar to start!
Judge looks like she wants to rip Nurmi a new hinny-hole!
Jury back at 3:46.
Talking about your journals now, ok?  Yes.
Jodi now claims her journal has had pages ripped on!!!
Is this a whole new trial I'm watching?  What does this have to do with cross?
Claims they were negative and about suicide and she didn't want them in her journal anymore!  They also talked about John Dixon and Travis would explode so she just wanted them out of there.
Claims Travis would read her journals and the Mormon faith said they would be passed on to prosperity.
We're back on the 'law of attraction' and she knows to only focus on the positive qualities.
Wtf does this have to do with cross???????
This is so rehearsed and crap!
And again is this the reason you didn't record any of the violent encounters with Mr. Alexander?  Yes, I didn't want to make Travis appear negative and Travis made me tear those entries out.
Aug. 26 you have 3 different entries?  Yes, it was the same date.
Martinez voir dires Arias.
The dates aren't written by you?  No.
There are highlights there, you didn't put those there, did you?  No.
You actually write about somebody else, right?  Yes.
This has nothing to do with Mr. Alexander?  It a way it does.
Nurmi wants to approach, yet again….
Martinez is hot!  What Nurmi is referencing is again out of context! Trial by ambush.
Sidebar….
Geez, if Nurmi's pants slip any further down…there'll be a whole new penis story to write about!
OK, 4:25 in AZ…remember Nurmi made such a big stink about 4:30 has to be drop-dead end of court…let's see…
Court called at 4:30…bingo, lol!
I totally let my snark out today!!!  I feel dirty and too tired to do any editing…take it as it comes with all its warts and blemishes!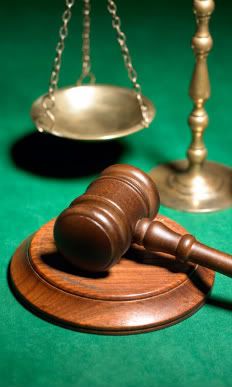 PROTECT VICTIMS…not criminals
Previous Posts
Visitor Comments
All comments are moderated. You may disagree, but please be respectful to all contributors and visitors.
Wild, bizarre, unsubstantiated claims and accusations will not be published - flaming, trolling, racism, degenerate views...you get the idea!
Don't make me open this can of WHOOP ASS!!!
Archives
Categories
Blogroll
To email Calls For Justice
donchais@gmail.com
Disclaimer
All information, opinions, and comments provided on this site are for informational and/or entertainment purposes only and is provided on an as-is basis.

This work is licensed under a Creative Commons Attribution-NonCommercial-NoDerivs 3.0 Unported License.
Authorization for use beyond the scope of this license may be available at https://callsforjustice.wordpress.com/.
Copyright © Calls For Justice. All rights reserved.