Jodi Arias Murder Trial – Day Twenty-Eight
I was just pissed-off and disgusted by the end of court yesterday.  Arias' behavior so creeps me out, Nurmi as well!  I believe Judge Stephens was pushed to her limits also.  I don't know how much more of this crap I can stand.  The sooner we get Arias off the stand, the better!  The domestic violence and PTSD experts will actually be a welcomed break.
Court resumes at 10:44.
Arias back on the stand.
Nurmi has a journal entry up that Jodi identifies as Jan 24 entry.
Says she made a few entries that day.
Looks like Nurmi is going to pull another ambush!
Your initials and a line show the end of the entry?  Usually, yes.
Nurmi moves to admit and Martinez objects lack of foundation and the timing of the entries.
Martinez voir dire…
The entry is Jan 24 2008 and there is not date for the next entry.  The second entry was made how long after the first?  She was listening to an audio book and made the second entry after she gathered her thoughts.  It was several hours according to Jodi.
Nurmi…
On the 24, 2008, you said nothing noteworthy?  Yes.
On the 21 was when you found Mr. Alexander masturbating to pictures?  Yes.
Also remember on the 22, he 'supposedly broke her finger!
You said you wouldn't put that in your journal?  Yes, it is not something I wouldn't record and it was a negative event that I didn't want to remember.
Exhibit 511 says you love Travis?  Yes.
You came to the conclusion you could not marry Travis?  Yes.
Did you and Travis discuss marriage prior to this?  Yes.
Had he ever proposed to you?  Yeah, over the phone once.
She believed he was serious.  There were sometimes he joked about it, but this one she took seriously.
No only does she lie to her own diary, but none of this crap can be substantiated.
Travis supposedly told her marrying her would be winning the wife lottery!
Barf bag concession is now open for business!
If Nurmi doesn't end today, tomorrow I'll be passing out tinfoil hats!  You are responsible for providing your own tasers!
Exhibit 471 is her journal from 3-2-08.
Exhibit 512 is also from 3-2-08.
The entries deal with the issues she was going through not previously noted prior to 3-2-08.
Moved as exhibits with no objections.
Jodi doing lots of sideways glances at the jury.
Journal says she wished she could go back in time in terms of Travis.  Maybe she could have made other decisions and they'd all be in different places today.
She had anxiety over moving because she was afraid of leaving Travis to his own devices.
Part of your anxiety was he wouldn't be available to have sex with you?  Yes.
She's believes if she moved Travis would have no one to have sex with and would turn to little boys!
You referenced Travis as hottie biscotti and used it with Ryan Burns.  Why?
When Juan mentioned nickname, I thought he was referring to "T-Dog".
She called everybody hottie biscotti; it was just something she developed.
You sent roses to Travis' grandmother?   Yes.  No they were irises.
Why?  She was the only member of his family she ever met.  Not doing anything would have been worse than sending flowers.
A dime store novel reads better than this!
After a long sidebar, jury sent out for 5 minutes so Jodi can confer with her attorneys!
No idea what Nurmi is doing now!
You could have traded your car with a family member to travel to Mesa?  Yes.
Could a family member have rented a car for you in Yreka?  Yes, and maybe a couple friends.
But you chose Redding?  Yes, because that's what kept coming up on Expedia when I typed in the Yreka zip code and for where I was headed.
Can you say fabrication?
Let's talk about the gas.  You spoke about a gas can you purchased on June 3rd?  Yes, I bought it at Wal-Mart in Salinas.
She purchased it because she was thinking of getting cheap gas out of state and then it didn't makes so much sense to her so she returned it before getting her nails done.
You didn't get a receipt for the return?  No, I think they just gave me cash.  Maybe they gave me a receipt.
Nurmi trying to sort out the various gas purchases.
Just noticed Jodi's cheeks have gotten pretty red.  Sign she's getting trapped? Think she is getting confused by Nurmi.
Folks, do not try this at home…this is no way to rehabilitate a defendant!
Yippee, lunch called!
Court resumes at 1:45.
Lord, Nurmi is doing a math lesson from the gas receipts.
Take the number of gallons, add your age, multiply by five, subtract the year of your birth, divide by seven, and add three!
Listening to Nurmi and Jodi has been like getting a dose of curare!
Now your time in Pasadena there were question about your license plate?  Yes.
There were skaters rolling away as you came out of Starbucks.  Yes.
Says she pulled in to the curb and Starbucks was behind and to her side.
When you came out, you didn't notice anything wrong with your car?  No I just saw people skating away and I didn't think anything of it.
You saw the plate on the ground and the reflection drew your attention to it?  Yes.
You saw this plate and you logically concluded it belonged to you because of the bugs and…
Objection…sustained.
The headlights hit it so she got out and looked at it.
She picked up the plate and saw bugs all over it like the front of her car, except where the plate would have been.
She perceived someone had messed with her car so she just wanted to jump in the car and lock her doors.
You later learned your rear license plate had been turned upside down when you were in Utah?  Yes.
Dang!  Nurmi back on the gas cans again!
Picked the wrong day to give up sniffing glue!
You arrived at Travis' house on June 4?  Yes.
You brought up you have memory issues that affect you during stressful times, correct?  Yes.
You mentioned specifically when men are yelling at you?
Objection.
I said screaming or grilling.
Now she says its not just men yelling, it could be her mom or any women, lol!
It got a bit better after she left home and got away from her parents.
Her memory condition began around 14, but not as prolific as it was when she was with Travis!
Being with Travis gave rise to the condition as well as the shaking and all that!!!
I so want to beat her severely!
Would mere yelling trigger this reaction?  Yes, I didn't want him to be angry.
Has anybody seen the cocktail waitress around???
Jodi should be put to death just for all the carp she spews!  Vile, vile slug!
Nurmi has her detail 'every 'single time Travis was violent with her.
When he was straddling her and choking her, she thought of clawing his face, but she couldn't breath and went black before she could consider running away.
You said Mr. Alexander was in shape?  Yes.
Was he a sprinter or marathon runner?  He liked to walk on the treadmill.
Did you jog?  No, I was very active on my job, but not running!
You posed for some pictures for Mr. Alexander on June 4?  Yes.
You did certain things because Travis wanted them and you enjoyed pleasing him, correct?  Yes.
Nurmi is showing her face in one of the naughty-bit photos and asked if she was happy there?  I was uncomfortable.  It was something we wanted to try for a while and he said we could delete them.
This rope you were tied up with, you estimated about 20 feet long?  Don't know exact feet, just the distance from the bedroom to the bath.
Your wrists were tied up in noose fashion?  Yes.
How much rope was used to do that?  I don't know, I let Travis handle that.
Nurmi is asking so many leading questions it's unbelievable!
Onto the KY…
You introduced Mr. Alexander to KY?  Yes.
Why?
Objection, relevance…approach.
Why did you introduce Mr. Alexander to KY?  Some of the activities we participated in.
Afternoon recess!
The events of 6-4-08, do you want to remember those?  A part of me doesn't want to, but I feel like I'm the person who deserves to sit with those memories that I don't have right now.
Why do you feel like you deserve to live with the memories?  They were my actions and my responsibility.
You were asked about Ms. LaViolette and whether you told her Travis was looking at the pornography on the computer?  I never told her that.
Sidebar.
Getting a soft spot for sidebars…gives extra time for potty runs!                                             
She saved photos of Travis shaving and she thinks he posted it on FaceBook.
Nurmi shows her a photo she took early 2008 of Travis shaving that she identifies.
Prior to June 4 had you taken pictures of Mr. Alexander in the shower?  No.
So the shower photos from June 4 had been discussed months in advance?  Yes.
They took place on June 4 because Travis felt satisfied enough with his body for the Cancun trip?
Objection…
By June 4 he was very proud of his physique and the muscle tone could be that visible.
Nurmi now shows her photos of Travis's bathroom diagram.
You testified about dropping the camera?  Yes.
Lots of pointing on the diagram up on the screen.
She answered she was facing south and her back was more to the closet area…she totally blew the script because that's not possible!  Her whole story is contradictory!
You got up and ran, did Mr. Alexander follow you?  I didn't turn around, but though I could hear his footsteps behind me.
You ran down the 11-foot hallway?  Correct.
Did you look at your watch to calculate how many seconds you were ahead of him?  No.
You head to the closet, correct?  Yes.
You grabbed the gun in the closet?  Yes.
OMFG!  The gun in the closet now suddenly was in a holster!!!
So she had to also get it upholstered!!!!
Do not adjust your computer…Jodi has taken control of it and will only return it when she finishes her movie of the week!
Tweet from court… WildAboutTrial @WildAboutTrial
The sketch artist is drawing the camera in the back of court, 100% more interesting that the rehashed testimony #JodiArias
Nothin worth typing here, at all drivel!
Jodi is so unlikable; the only thing left for Nurmi to do is tie a pork chop around her neck and hope at least the dog will play with her!!!
Travis told some friends about her and sex.  He told HIS bishop.
Was keeping those secrets more important to you than confessing to first-murder?
Nurmi has no further questions!
Holy freakin cow!!!!  Court at 3:00 our time, east coast…there are 100 juror questions to review first.  It may go past 3 depending on # of objections.  But when we get there, it's gonna be crazy!!! Can't wait to see what the jury wants to ask.
Guess all I can say is tune in and we'll see what time we get there!
Nurmi brings out the best of snark in me!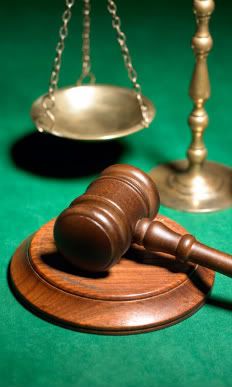 PROTECT VICTIMS…not criminals
Previous Posts
Visitor Comments
All comments are moderated. You may disagree, but please be respectful to all contributors and visitors.
Wild, bizarre, unsubstantiated claims and accusations will not be published - flaming, trolling, racism, degenerate views...you get the idea!
Don't make me open this can of WHOOP ASS!!!
Archives
Categories
Blogroll
To email Calls For Justice
donchais@gmail.com
Disclaimer
All information, opinions, and comments provided on this site are for informational and/or entertainment purposes only and is provided on an as-is basis.

This work is licensed under a Creative Commons Attribution-NonCommercial-NoDerivs 3.0 Unported License.
Authorization for use beyond the scope of this license may be available at https://callsforjustice.wordpress.com/.
Copyright © Calls For Justice. All rights reserved.