Jodi Arias Murder Trial – Day Twenty-Nine
I am so happy Nurmi is finally done and so looking forward to hearing the juror questions. Should give us a good idea as to what they are thinking. What I like about juror questions is if there are misconceptions about what was testified to, it gets cleared up! Just hope Judge Stephens limits Arias' rambling answers, lol.
I'd like to apologize for misleading you folks about Arias being able to review the juror questions!  It wasn't until Beth Karas said, since Arias is the defendant, rules about seeing questions are probably different!  It then struck me that any time I have seen juror questions they have been questions for witnesses, either prosecution or defense.  None of the trials I've seen that did questions was one were the defendant chose to take the stand!  So, humble apologies, but nice that an old dog can learn new tricks!!!
So, everyone reported something different about when court would go live.  Turns out they went live at 11:15 MST to hear arguments about the questions…jury not present!
BTW, Nurmi arrived late to review the questions!
We are hearing the reasons for the objections, but we don't know what the questions are because they are referred to by question number, so not much to report.  Suffice it to say, Martinez only had four questions he objected to, Nurmi had a laundry list!
Nurmi won two objections, was overruled on six others.
No idea how many questions may have been removed as duplicates.
Judge now calls counsel to chambers!
So, off to lunch!
Open court resumes at 1:07 with a sidebar and technical problems.  Court recessed till technical difficulties are addressed!
Jury called in at 1:30 MST.  Now they are sent to the hallway for a minute…ackkkkkk.  Judge forgot to have Jodi take the stand…jury can't see her leg restraint, prejudicial!
Lord almighty, Nurmi back up at the bench again!
This is cruel and unusual punishment!
Jury brought in the second time at 1:34.
Did Mr. Alexander pay for the majority of your tips?  No, we split it 50/50.
Was it his money, his choices?  The church history yes, the rest was mutual.
Why did you put the camera in the washer?  I have no memory of that.
Why did you call 911 on your ex, but not on Travis?  There were no phones upstairs.
Why continue to sleep with Travis after you learned about his child porn issue?  He didn't want to behave that way and I didn't want him to be that way either.
Why didn't you change your gmail password so Travis couldn't access it?  It didn't become a problem till after I moved and changed my password.
Did Travis' closet doors have locks?  No.
How did you have time to get the gun down if he was behind you?  I had the perception he was behind me.
Why did you feel so uncomfortable with anal sex with Travis when you had that experience before?  With others we only tried it, with Travis it was his preferred behavior.
You told Darryl you wanted to abstain from sex till married?  Why did you still  have sex with Travis?  Baloney, it was Travis' fault for the way he explained chastity to her.
Why did you tell Leslie you want your kids to play with Travis' kids if he was into children?  I only wanted to show him in a good light.
Folks, she's lying her butt off!!!
She took the photo of the t-shirt and panties because they were sentimental to her and she wanted to memorialize them.
Didn't Willmott say they were degrading?
Who initiated the contact with Booby after you broke up?  We broke up many times, but I remember one time where I initiated the contact.  He was broke and had nothing so I bought groceries and left them on the porch.  He knew they were from her because she bought stuff she knew he liked!
Juror who is hard of hearing having trouble with headset.  Jury sent out till it can be addressed!
5-minute recess called.
So far, it seems the jury is questioning Jodi's story!
She does seem to be enjoying herself. Thinks she's answering perfectly and the jury understands her now, however she is royally screwing up!
Court is back at 2:33 MST.
Who initiated contact after the break up with Matt?  This was after Bianca, but she wrote a long email explaining how she felt.  After that he ended up in Ventana same time as she did.
With Darryl there was no separation because they stopped being intimate, but still lived in they same house.  She did initiate contact when she stopped by to see his son.
With Travis they both contacted each other.
How did you know Victor's family? She met them when she was with Victor in Costa Rica.
What is your relationship with your mother today?  It's complicated and strained, but I love her a lot.
Relationship with father is difficult and it is better when they aren't around each other.  She considers him negative so she avoids that.
Juror wants Jodi to run through the attack on June 4, using the floor plan, lol!  Contradicting her testimony!  Body slam has resurfaced again.
The gun you purchased on July 1st, you bought was because you were going on a camping trip?  Who was going?  Some dishwashers and there may have been more women coming, but I was unaware of that at the time.
Oops, she didn't mention the drinking!
Why were you going if you were scared?  I wasn't scared, just being cautious.
Were you paid for the interview with 48 Hours or Inside Edition?  No, I didn't ask and they didn't offer.
You tried to call Matt and Darryl about your change in plans, why didn't you just leave a message?  My phone was low and was trying to find my charger.
Claims she and Travis carried water and gas cans in the trunk on long trips.
Why did you confront Travis after seeing him with another woman through the window?  Were you jealous?  I just wanted know where we stood.
If you weren't jealous, why did you call your father?  I called the house to speak with my sister because we're close, it's a girl thing, but my father answered and could tell I was upset.
Did the dog bark at loud noises?  Typically, if the doorbell rang or someone knocked on the door.
Did police ever find the gun stolen from your grandfather?  Not that I know of.
Why did you put Travis' body back in the shower?  I don't remember doing that
What happened to the clothes you were wearing on June 4th?  I don't remember.
Were you upset Travis was taking another woman to Cancun?  No.
Did you lock the bedroom door when you left?  I don't remember.
Did you attempt to clean up the scene?  The evidence says I did, but I don't remember.
If you shot Travis first, how did the shell casing end up on top of the blood?  It didn't ,there was no blood on the floor at that time.
This is so well rehearsed…she's been practicing for years!
Was the gun in a case or out in the open?  I don't recall, but I know Travis had a holster.
Yesterday she said it was in the holster!!!!
When did you realize you have memory loss?  In reference to June 4?  When I pulled over on the desert looking for the water and clean myself up.
Good questions from the jury!
Why is it you can't remember when Travis lent you money, but you can recall when and how much you lent him?  I think I spoke about some of the times Travis lent me money.  My journals contained the amounts and dates and I've read them since.
Vinnie Politan  @VinniePolitan#JodiArias
#JuryQuestions loaded with skepticism
 Why did you take the time to delete the photos off the camera on the 4th?  That's part of what I don't remember.
You stated Travis' family deserved to know the truth, why didn't you confess then?  There were certain truths I didn't want them to know.
10-minute recess!
Mama!  Nurmi asks to approach!
Court back at 3:54.
Did you call any men you did not have romantic interest in, hottie biscotti?  Yes, in text messages.
Do you feel the guys in your life cheated on you because you were controlling?  They took advantage of my nature, but then says she gave them freedom?
Were you angry when you stabbed Travis?  I don't recall anger, just being scared for my life.
On cross you were asked if you were crying when you were stabbing Travis and you said no?  I think I was crying when I answered that, I believe I was probably crying, but that's part of the fog.
Jurors don't believe her fog!
Why did you decide to tell the truth after two years?  I was embarrassed and felt like I wasn't the person I was portraying to the world.  I evolved and matured.  It was a secret I wanted to take to the grave with me.
Why did you decide to tell everyone about Travis' secret about child porn?  I did so after speaking with a psychologist in California.  I said
i would never tell because he promised to get help and he didn't.
How do you determine when you'll tell the truth and when not to? Anything relating to Travis' death I covered up.
Still, nada can be corroborated!!!  The jury is really testing her!
If Travis told you the gun wasn't loaded, why did you grab it?  Loaded or not, I thought pointing it would stop him, that's what she has always knew. She didn't intend to shoot him.
Travis would have known if there were bullets in it!
 Judge calls it a day!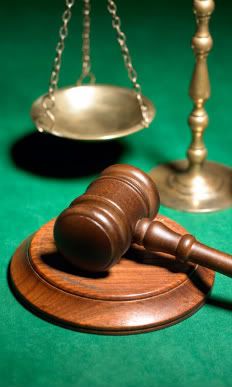 PROTECT VICTIMS…not criminals
Previous Posts
Visitor Comments
All comments are moderated. You may disagree, but please be respectful to all contributors and visitors.
Wild, bizarre, unsubstantiated claims and accusations will not be published - flaming, trolling, racism, degenerate views...you get the idea!
Don't make me open this can of WHOOP ASS!!!
Archives
Categories
Blogroll
To email Calls For Justice
donchais@gmail.com
Disclaimer
All information, opinions, and comments provided on this site are for informational and/or entertainment purposes only and is provided on an as-is basis.

This work is licensed under a Creative Commons Attribution-NonCommercial-NoDerivs 3.0 Unported License.
Authorization for use beyond the scope of this license may be available at https://callsforjustice.wordpress.com/.
Copyright © Calls For Justice. All rights reserved.