Jodi Arias Murder Trial – Day Thirty-Four
What a banner day yesterday!  Martinez really showed his stuff and hit it out of the park!  The schlock doc got what he deserved.  Can't believe the defense actually thought the jury would by his phony baloney testimony!
Court begins at 10:32 with the ever-annoying sidebar.
Jury brought in at 10:37.
Samuels on the stand.
In evaluating the defendant you conducted clinical interviews?  Yes.
You addressed whether she had anal intercourse with Mr. Alexander?  Yes.
She said he was the only one she had anal sex with?  Yes.
She had oral sex with several people.  So she couldn't have been uncomfortable having it with Mr. Alexander because it wasn't the first time.
She told you that Travis' computer had many photographs of women's breast?  Yes.
Would it surprise you that no pictures were found and that she lied to you?
Objection sidebar…
I saw it as irrelevant to the case.
There is an inconsistency, then it doesn't matter to you that there were inconsistencies?  They weren't significant.
Samuels says the picture of breasts was the only inconsistency.
What about the anal sex with other men?  She eventually told me, but I had already written my report.
You wrote an addendum to your report?  Yes about new material.
Well the anal sex came up and it was new information, yet you chose not to write an addendum?  I was only writing the information pertinent to the addendum.
You chose not to address the inconsistencies in any written form?  Yes.
Boy, Martinez has both guns blazing today!  He's caught Samuels on so much crap!  Heck, a two-year old could have done a better eval!
Willmott asks to approach and the jury is sent out and court recesses for 5-minutes.
Argument is still going on at the bench.
Appears Willmott is huddled with Samuels, lol!
Jury back at 11:10.
You wrote a report about the shower and taking of photos?  Yes.
She told you it was Mr. Alexander that asked her to take the pics?
Did you see the interview with Det.  Flores?  Yes.  I believe the
interview referred to a different date of photographs.
One of the things she told you he was coming after her and he was grabbing her sweater as she ran for the gun?  May I see it in the context of my report?
No I will just play it
Martinez waits to play the tape while Willmott appears to be reviewing the transcript of it.
Tape being played.   It's Samuels' interview with Martinez.
You said he grabbed her sweater and that's when she remembered the gun?  Yes.
They were in the closet when he grabbed her sweater?  That's what I recall what I have in my notes.
Another sidebar…
You have your notes in front of you?  What do your notes say?  Nothing in the notes say sweater.
He grabbed her?  Right.
When he grabbed her clothing she remembered the gun?  That's what she told me.
Did you indicate she shot him in the closet once?    Yes.
She was in or around the closet?  Yes.
The PDS you administered to the defendant was faxed Jan 2010?  I have numerous copies?
You don't keep the actual questions along with the answers in the file?  No.
This is the test he administered while she was putting the ninja story out there…he never administered a new test when she finally admitted killing Travis!
And another sidebar…
Martinez moves on to another test that can be used with several subsets of people.  MCMI3…Jodi measured PTSD under the scoring is below the limit.  There is no clinical disorder!
Samuels is dancing all around and getting testy and snarky!  Juan has really pushed his buttons!
LOL, the test is used for psychiatric patients not the general public!!!  The test is not allowed to be used in court cases.
Willmott is all but jumping out of her skin!
Judge calls lunch recess.
Court resumes at 1:37 this is just so wrong!
Samuels compared Jodi to mental patients, not against the general population,
Wouldn't it be better to compare her to the general population?  No.
Jodi's memory loss due to amnesia indicates she would not form memories.
Samuels is tripping up all over the place about having amnesia and what a person with amnesia could or could not have a memory.
You said Jodi never said anything negative about Mr. Alexander in her journals?  Yes.
That was 2007?  Yes.
Your saying Jodi was not assertive?  Yes.
2009 and 2010 when she wrote she would not stand for Travis speaking badly about friends, she was not assertive?  Yes.
Juan is like a whirling dervish today!
You based your assessment only on what she told you?  Yes.
You didn't interview Daniel Freeman or her family or friends?  No.
Juan asks if Jodi told him about Travis masturbating to photographs.
Willmott and Juan get into it and the Judge calls them forward.
What time did she tell you the incident took place?  Sometime in 2008.
What time of day?  I don't know without my notes.
Samuels looks at his notes and can't locate it.
Juan tells him to pull out his other notes and look.
Jeezy Creezy…Willmott asks to approach again!
Samuels flipping pages like crazy
He some notes, no date.
Martinez tells him to look further to find his other notes!
He found another reference that gets marked as an exhibit, again no date.
OMG, he just admitted the DSM he used is from 2000!  There is a newer version, but he claims they are virtually identical!
Willmott is losing it and tries to offer a speaking objection…Juan protests and sidebar is called.
Going over the diagnosis, Samuels claims there was a mistake that was corrected in December 2012!!!!  However, he did NOT file an amended report!
You didn't tell the prosecution?
That makes two times he didn't file addendums!  Yikes!
 Guess what, sidebar!!!
Judge tells jury the last question was withdrawn.
Well, that bell was rung, lol!
Willmott is frantic stuff not get out there.  This hack and the defense team are truly pathetic!
Willmott redirect…
Samuels claims he omitted typing some of the numbers for diagnosis.  He reviewed the files and added them.  C needs 3 criteria and now he lists 5.  D needs 2 he only listed 1, now he has 3!
Those weren't typos; he just larded it up to make it fit the diagnosis.  His original report didn't meet PTSD diagnosis.
Man, this is so bogus!!!OMG!  He couldn't find it for Juan, but he suddenly has the 'supposed' pedophilia date.
Willmott ain't getting the rehab of the witness done!
Afternoon recess called.
Stephens' patience has been pushed to the brink today!
Samuels claims he gave the MCMI eval probably over 2000 times in his career.
Boy, did Willmott and Samuels rehearse this on break!
Willmott and Samuels are just doing,,,blah, blah, blah….don't care how long they beat this dead horse, Jodi does NOT have PTSD or anxiety!
Pretty much, Willmott is doing direct all over again and trying to clean up the mess Samuels created!
Samuels claims sending the book to Jodi was not an ethical issue.  Claims he is compassionate and he believed her self-esteem so low and the book would help.  He's a caring professional!
This guy is so full of shite!  He is lost back in the '70's and has no clue as to modern psychology. 
 Claims he didn't have to interview family or friends because he reviewed reports by others!
These do-overs allowed in AZ are a waste of time and taxpayers money!
Thinking by now, the entire jury must be suicidal!
Drugs, alcohol, sex and rock-an-roll at my house tonight!
He's saying he figured out the almost "real" story by synthesizing all her stories!  WTF?
This is piss-poor lawyering and doctoring!
I can't even type this because it's so full of lies!
Jodi had her new story down pat in 2010 and has propagated it for years!
At $250 a day at taxpayers dollars this guy found a gravy train he's gonna be kicked off of really, really soon!
 Forgive my snark today…I couldn't help myself!
Tomorrow, (snicker) court will begin at 1 MST.  Means 4 EDT.
 Don't shoot the messenger, but court will be dark Thursday!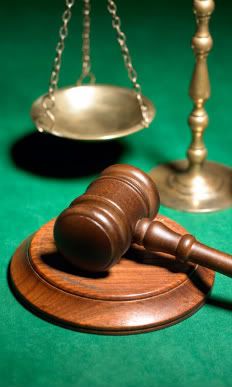 PROTECT VICTIMS…not criminals
Previous Posts
Visitor Comments
All comments are moderated. You may disagree, but please be respectful to all contributors and visitors.
Wild, bizarre, unsubstantiated claims and accusations will not be published - flaming, trolling, racism, degenerate views...you get the idea!
Don't make me open this can of WHOOP ASS!!!
Archives
Categories
Blogroll
To email Calls For Justice
donchais@gmail.com
Disclaimer
All information, opinions, and comments provided on this site are for informational and/or entertainment purposes only and is provided on an as-is basis.

This work is licensed under a Creative Commons Attribution-NonCommercial-NoDerivs 3.0 Unported License.
Authorization for use beyond the scope of this license may be available at https://callsforjustice.wordpress.com/.
Copyright © Calls For Justice. All rights reserved.